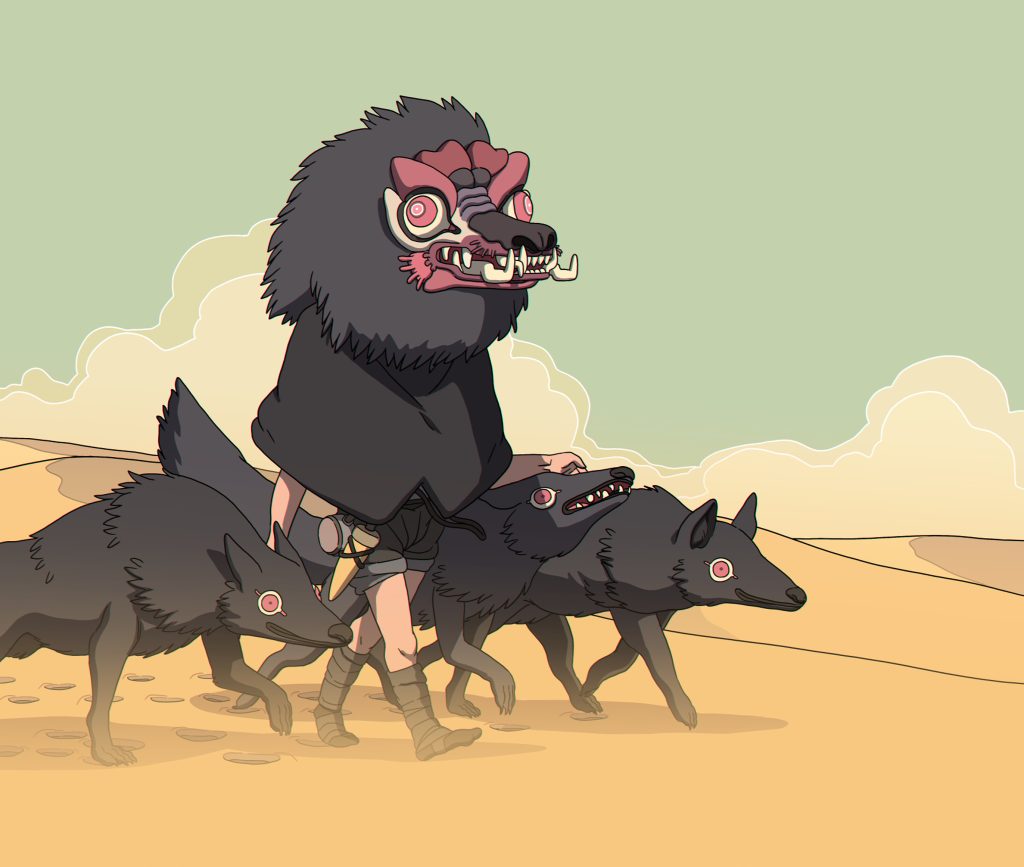 News
Forelords…an immersive TCG like no other…



From Pokemon and YuGiOh! to Hearthstone and Magic the Gathering—there's nothing quite like a dueling card battle chock-full of magic spells and fantasy monsters. I've played my fair share of CCGs, including some of the newer releases like the cyberpunk hit, Radlands. So, when artist and comic book author, Jake Morrison approached me with a few sketches of a dystopian card game he was tinkering with, I was intrigued.
Jake's art was already sublime, and the vast universe behind it made his storytelling all the more immersive. However, when I saw that there was only a rough skeleton of a card game, I pushed back a bit, encouraging him to flesh it out. Then, Jake posed the question, "Why don't you design it?"
I was taken aback…and, for reasons unknown, i couldn't offer any objections. In the days that followed, the intrigue grew and grew until the floodgates of possibility overtook me. Designing a trading card game was a massive undertaking due to the sheer scale of the thing. Jake's world was filled with weird and wonderful biomes which offered refuge to mystical creatures, mutated monsters and bioengineered beings. But, this ready-made sandbox was so rich in lore, it provided the thematic inspiration I needed to drive me deep into a sort of creative hibernation.
Weeks turned into months, but with a handful of trusted developers including Jake himself, I emerged from my lair with a mixture of intricately woven mechanics and a playing experience that our playtesters say is truly unique and unparalleled in this category. And so it was that Forelords was born. This 1v1 dueling trading card battle features mechs, mercenaries and monsters; and takes place in the mysterious and expansive world of Olroc, a planet on the brink of chaos and destruction.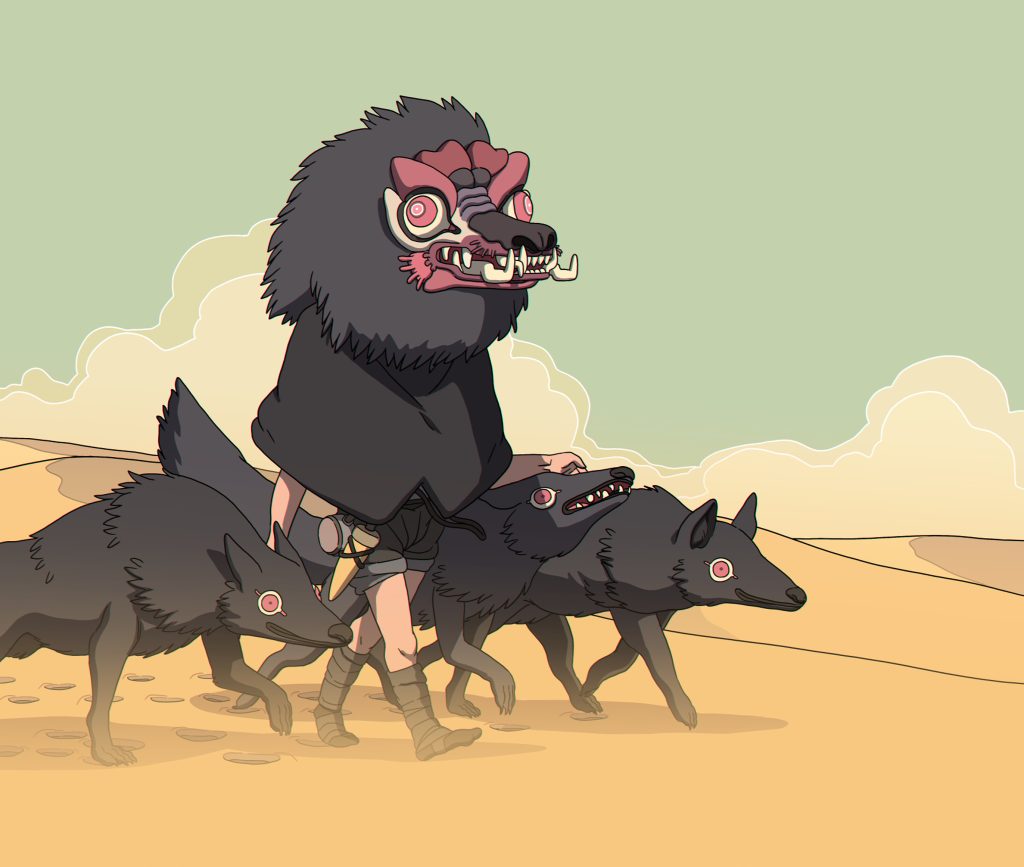 Here you will find the likes of post-cataclysmic dramas, tales of exploration and all-powerful ancient beings known as Forelords. And, if that wasn't cool enough, Jake's art prowess is only rivaled by his storytelling, which will manifest itself in the form of illustrated hardback novels that will be unveiled with each starter deck of biomes. Fans will be able to explore deeply human themes like existential dread, overpopulation, love and the threats of technology—and then, play the characters from the novels in the game.
The immersive lore of this world seems boundless, the world-building—immeasurable! Every detail is meticulously and thoughtfully created. Here's just one of example of Jake's musings on the form that a ship's hull should take in one of his stories…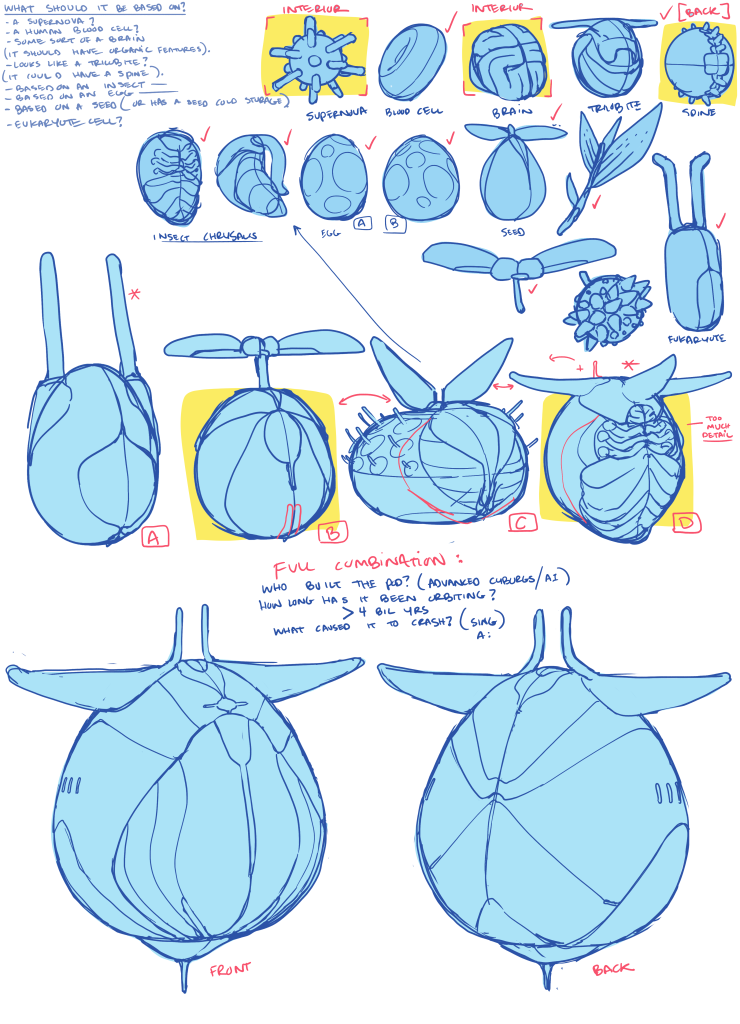 Integrating the theme with the mechanics was no small task, but I often found they inspired them. The game features fan favorite mechanics like hand management, player elimination and deck construction, but sets itself apart with a distinct mix of mechanisms that allow players to explore a hostile and unpredictable wilderness (exploration), move cards on a grid to tactically position allies for battle (grid movement), unlock unique "fortes" during play (variable player powers), and gain surges in power by capturing one or more terrain tokens. And, it all happens in about 30 to 60 minutes!
There's still lots more to be done before we even think about a Kickstarter release. For now, take a look at the art on Forelord's BoardGameGeek listing and be sure to like and share to help me spread the word about this very cool project!!! Oh, and don't forget to sign up for Odd Bird's monthly newsletter, "The Dirt," so you can get exclusive pics and updates. Just scroll down to sign up! 🙂