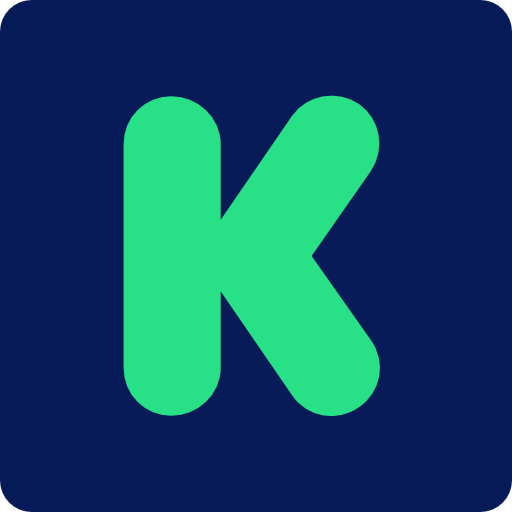 Blog
Kickstarter for board games. Is it still working?



Tips and tricks from Mark Swanson, designer of Feudum
by Mark Swanson
April 30, 2018 | Originally posted in Tabletopia
On November 11, 2016, my small publishing company, Odd Bird Games, earned $88,000 in the first 24 hours of my first Kickstarter campaign for my game Feudum. On March 1, 2019, nearly $1 million in gross sales later, I've launched my third campaign.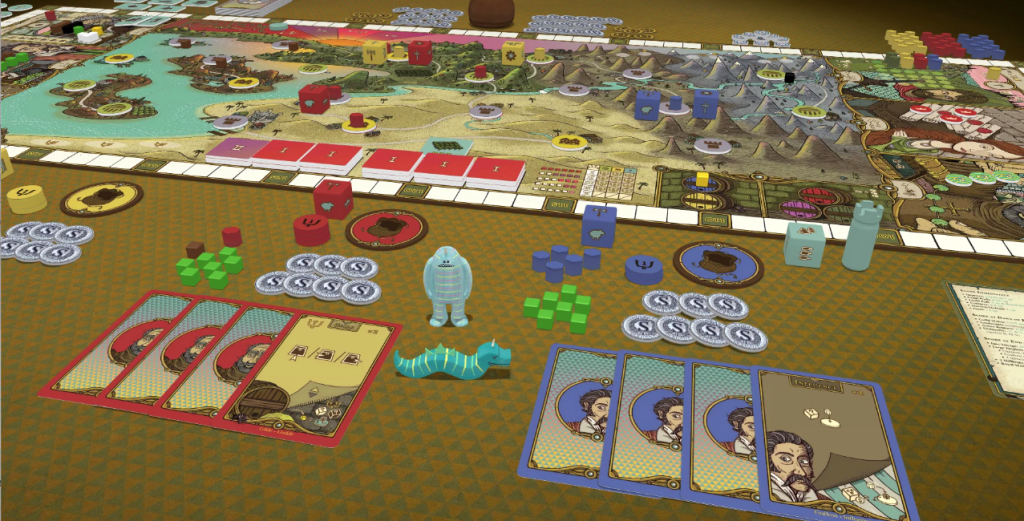 Many entrepreneurs, like me, have turned to crowdfunding to effectively market and raise capital for their creations. The whimsical card game, Exploding Kittens, started the Kickstarter craze back in 2016, raising nearly $8.7 million. Since then, the "Games" category is Kickstarter's most popular, raising nearly one billion dollars overall—one-fourth of Kickstarter's total pledges! In spite of these compelling facts, my good friends from Tabletopia recently asked me, "Is Kickstarter for board games still working?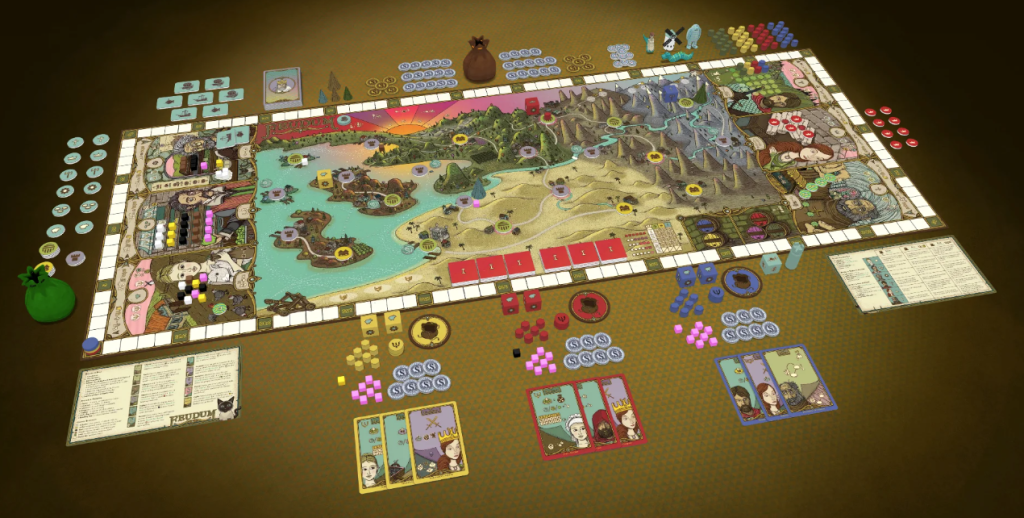 But, even if I diligently built my community, captured thousands of customer emails, and found ways to retain and attract customers through engaging content on social media, newsletters and blogs, I'm not sure I would ever leave Kickstarter.
Every business is like a machine made up of an array of cogs that you can "build" yourself or "buy" from a third party. (Fortunately, game industry gurus like Jamey Stegmaier and James Mathe have done an amazing job of demystifying all these parts through a treasure trove of online resources.) For example, I could coordinate shipping myself or outsource this immense task to a company like Quartermaster Logistics. I could handle post-campaign fulfillment, or entrust it to Backerkit. I could nurture relationships with distributors myself, or rely on a game distribution service company, like Impressions. I could manage ongoing relationships with customers, influencers, localization partners—or hire an intern!
The same is true of Kickstarter. It is a critical business cog that I like to call the "Marketing Hype Machine." I could try to build a passionate fan base ready to buy my games—or rely on Kickstarter. Like any part of a business you outsource, you must weigh the costs versus the benefits. Even though Kickstarter charges processing fees and a percentage of total funds raised, I reap the following rewards:
A turn-key way to promote and raise money for a project
An intuitive way to interact with my customers through comments, messages and updates
And, most importantly, a way to generate an unprecedented amount of urgency to a community of Kickstarter fans so loyal, some are called "super backers"
At this point in Odd Bird Games' maturity, the benefits of Kickstarter far outweigh the negatives. So, is Kickstarter still working? For me, the answer is a resounding, "Yes!" Of course, like any tool you incorporate into your business, you must invest time in making it work. One of the secrets to successfully funding on Kickstarter is building smart content and a strong community prior to the launch, and by leveraging social media—perhaps a topic for a future post!